Frequently Asked Questions
Is dipping the same as wrapping?
No. Hydrographics, otherwise known as Hydro dipping, is paint based printing process. Once your item is painted and hydro dipped, they are protected with an automotive grade clear coat, whilst this is a permanent change, if you ever did change your mind, you could simply paint over it.
How durable is hydro dipping?
As all of our hydro dips are protected with automotive lacquer, the finish is just as durable as the paintwork on your car.
How long does it take?
This really comes down to the individual job; every single job varies so we always quote lead times on a job by job basis.
Can I have my own customer hydro dip design?
We now have access to customer printed hydro dipping patterns, whilst not always the cheapest, it can definitely offer you that extra bespoke look you desire.
What can be hydro dipped?
Using the hydro dipping process, we tend to say if it can be painted it can be hydro dipped. Materials we often hydro dip include various plastics, wood, various metals and much more. As long as the material is nonporous then we can usually hydro dip it.
Will it last on alloy wheels?
Yes. Well unless you get into an argument with the curb crew. On a serious note, most alloys are painted or powder coated, and as all our hydro dips as protected with lacquer they will last just as long.
What is the biggest item I can do?
Our dipping tank is 2.5m wide x 1m high so as long as we can fit it into this, we can dip it.
What is the process?
We always say it's the same process as painting your car, but in between painting and lacquering we apply the hydro dip.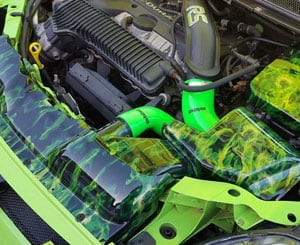 Check out our portfolio
Stuck for ideas? Why not view our portfolio and get inspiration from our past work.
View Portfolio
---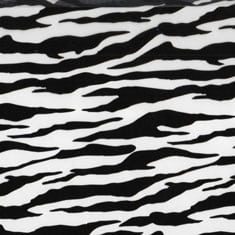 Check out our patterns
Check out our range of hydrographic patterns and find one to perfectly fit your style and personality.
View Patterns